From time to time, we need free workdays to recover, to refresh our minds, to shift our focus, to distract from everyday routine (even If we love this). At first glance, it may seem not productive, but actually, our brains get this perfect ability to serve, digest information that we already have.
From my humble opinion, most people hate their occupations, that's why they really love to prolong vacations and don't go to their offices again. However, when you engage in something that you really love and don't work solely for earning coins – you miss your work activities. You miss your teammates. So, I'm glad to continue my work (and if you read this – ask yourself – are you really satisfied with your current position and schedule? If not – remind yourself – there is only one life, no time for the hatred job and deceiving yourself).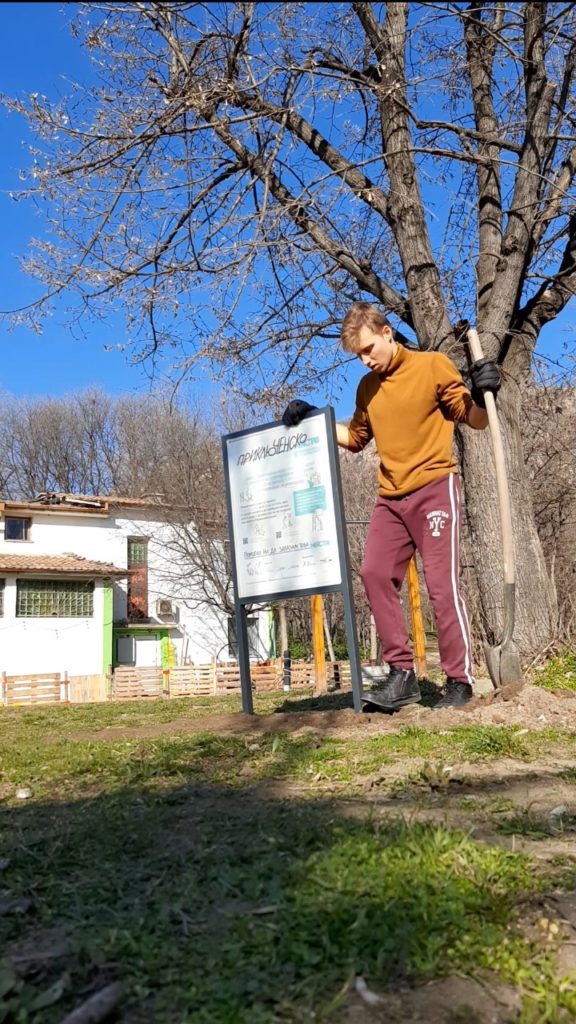 A bit of an example from my own experience.
Many people ask me…"Wow, why did you decide to volunteer? Why did you leave your abounding surroundings?"
See, I have been living in Dubai. I starred in TV shows, worked as a model and photographer. I earned money as production producer and as a fitness trainer. I was able to make for 2 days the same amount of money that I get here – on the Europen Solidarity Coprs  project – for 3 months. Moreover, I loved what I did! However, once something clicked in my mind and I asked myself: "Hey, see, money it's not a problem! You are enjoying your life every day, but look around, what about others?"
I honestly cannot say why this idea captured my mind, but I feel that I want to devote my life to make this world a better place, to empower people around me and make them happier. "Lol, drop this romantic idea and come back to your comfortable life…" they continue to say to me.
I don't care.
I'm not afraid to lose everything and start from 0.
I'm not afraid to live the way I feel inside of me, rather than follow society's opinion.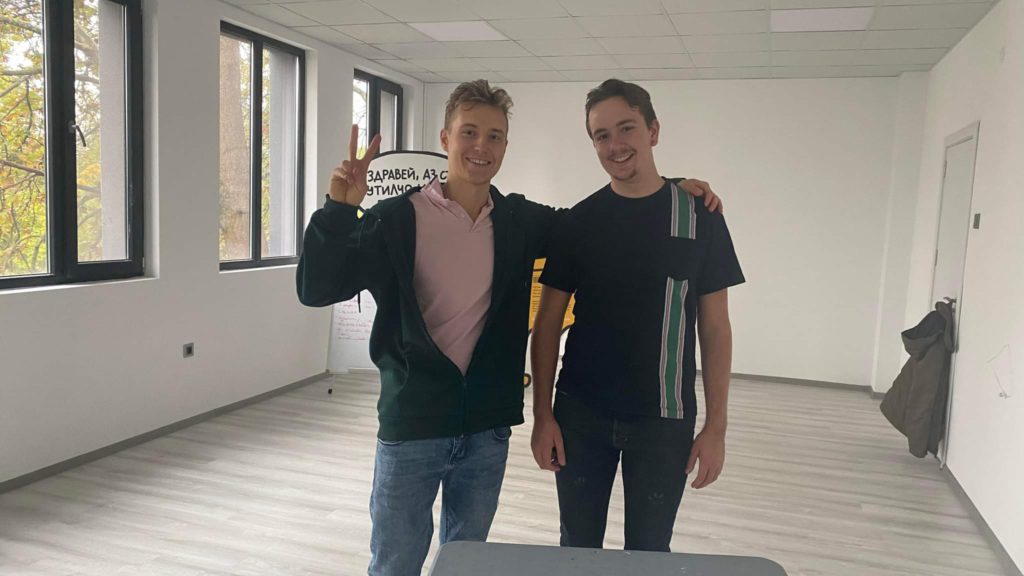 Working process
1)      Before starting our holidays, we had an urgent task to send and deliver awards to the schools that took part in our sports campaign. It was hard to send more than 300 emails and about 30 physical entering schools.
At the same time when you see how local schools and pupils are happy to take part in sport school days that BgBeActive organizes for them. Here I realized why It's our cherished goal to make people around us happier and healthier!
2)      As every month, I go to check places. It's not so laborious work – all you need to do is reach the place, take photos and observe conditions of equipment, benches and bins. It needed to be done. I appreciate that we not just formally placed our brandings…ok let's leave it here. Our idea is to create places that people regularly use and that they love. Only when it goes from the bottom of the heart – it is meaningful, as I see.
3)      I enrolled in the ISCA courses to be certified as the EFB instructor (European Fitness Badge). When I complete this program and pass my practice lessons, I will be able to provide Fitness check-ups for people in Plovdiv. Nowadays, it's truly important to pay attention to people's problems with health and lack of physical activity.
In a nutshell, the EFB testing pursuing 2 main goals:
* to motivate & support people changing their behaviour to an active lifestyle
* to invite, include & commit more people to exercise, sport and physical activities.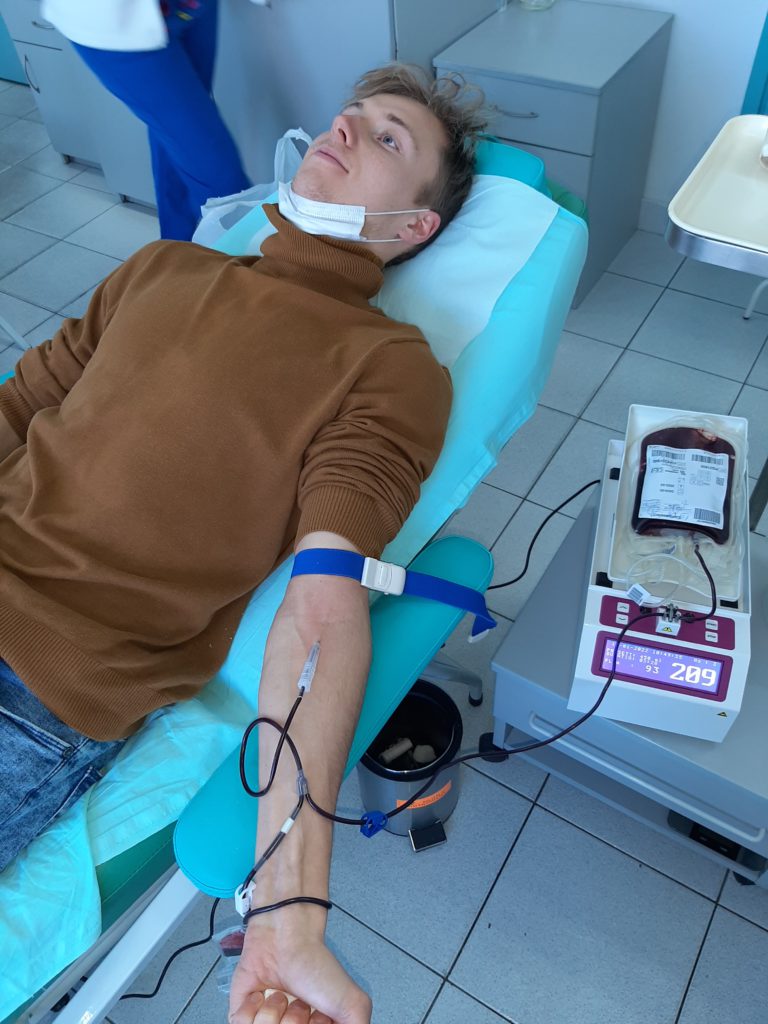 For now I'm learning new subjects and theories. It's hard, it takes time, but I love studying…as it said: "knowledge is the power, knowledge is your freedom"
Personal development
I conducted interviews with volunteers from a friend NGO. I want more people to know about such opportunities. It's not only about helping others, getting skills, but also about self-understanding which is the foundation of consciousness.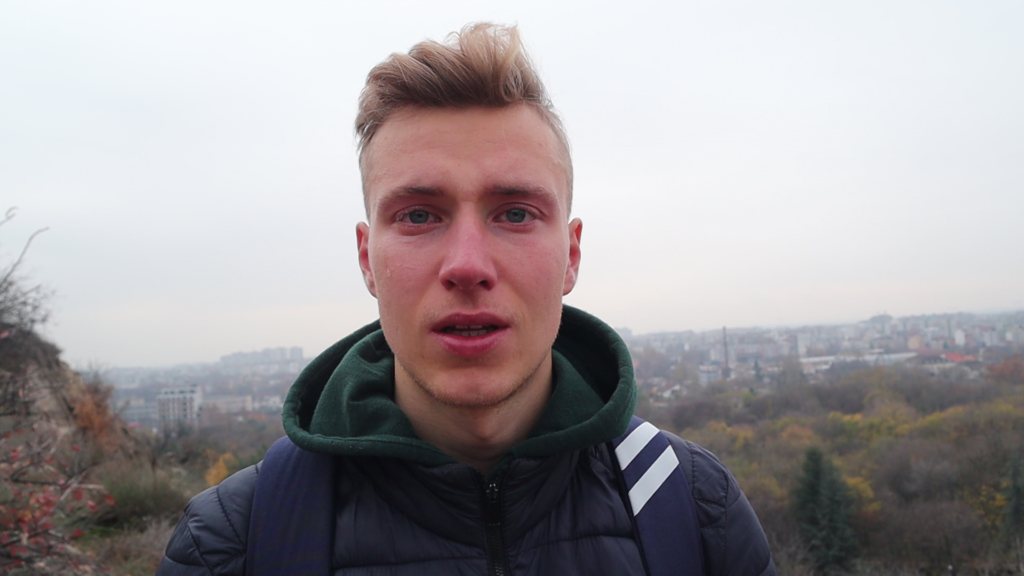 We lost our member
Toby leaves. I burst into tears – I don't know why. It came genuinely. Probably it is because we couldn't finish a lot of our plans…we supposed: "Ok, let's take a trip to this place next week… let's join this event next time, let's make it later…"
All these allow me to realize that there is no best place or time to make your dream come true. We often postpone our plans, meetings and starting new hobbies because of bad mood, our laziness and weather. As a result, Monday never comes.
Nevertheless, when you crystal clear see that there is only one life and only one moment which is now – you stop postponing life for later and you start acting!
With Love, Jamisover
The Youth Spot Bulgaria is funded by the European Solidarity Corps programme of the European Union. The European Commission's support for the production of this publication does not constitute an endorsement of the contents, which reflect the views only of the authors, and the Commission cannot be held responsible for any use which may be made of the information contained therein.