After almost 5 months
since I started my volunteering program in Bulgaria, I began to realize how fleeting time is. My work with BG Be Active through the European Solidarity Corps programme started online in August 2021, when I was still in Russia. When the project starts, but you are in your home walls, emotions do not feel so alive: the meeting minutes and live communication with the team give a positive charge for the whole day. 
Speaking of life in Plovdiv,
the longer I live in this city, the more I am happy about this. I really love its culture, the people, the ancient buildings, the history, and the local food. In those 4 months, I have had time to visit the capital of Bulgaria Sofia several times. It is a large, busy city where it is nice to come for a couple of days to stroll the main streets and see the cathedrals and churches.
I should mention that I am a little disappointed that we still did not have our on-arrival training.
It has been some time since we started the project and I would have liked to meet the other volunteers and socialize in a relaxed atmosphere and share my feelings and challenges on the project. Hope we will get that chance very soon.
I like our working atmosphere, and I really like BG Be Active's volunteer approach to campaigns and events. All team members are attentive and cheerful.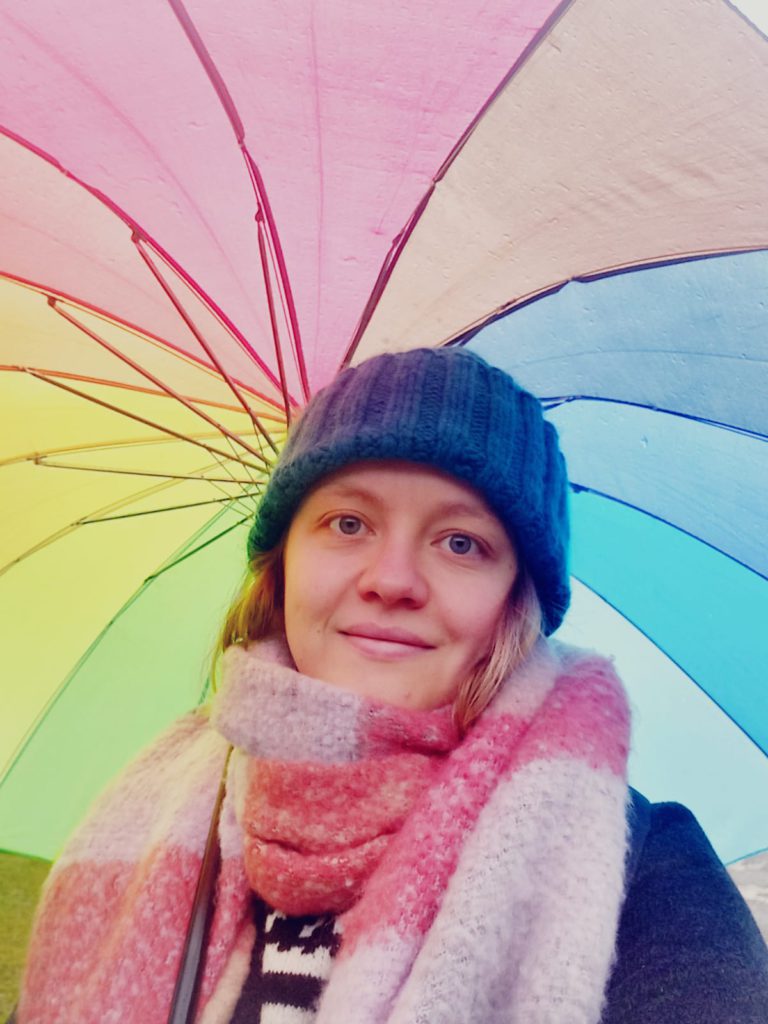 The highlight of 2021 for me
was meeting my sister, who flew in from Austria to spend a few days with me in Bulgaria and celebrate the New Year together. Natalia is also volunteering through the European Solidarity Corps programme in Linz. It was an enjoyable time full of interesting and unforgettable moments. I hope to see my lovely sister again very soon. What's interesting is that we didn't aim to come to our volunteering projects at the same time, but it happened and we are very happy about it. This gives us the opportunity to meet each other as our countries are quite close.
What s
urprised me in Bulgaria
was that winter is not as warm as it seems. With strong winds from the mountains, the temperature drops to -8-10 degrees, and for such weather, it is worth stocking up on warm clothes. Still, winter in Plovdiv is much warmer and more comfortable than in Novosibirsk, which even allows me to cycle to work.
Overall, I try to spend my days on the project
in a useful and enjoyable way. I often meet up with the people from the Russian Speaking Club and I also visit the Smokinya Club on Thursdays, which allows me to make new acquaintances as well as meet old friends.
Till next time, Oksana 🙂