Do you want to be part of a friendly team? Are you willing to bring small changes with a big prospective? Do you want to discover Bulgaria? If the answer is yes, do not hesitate to apply for our one-year ESC project in the lovely city of Plovdiv, rich in history and full of sunny people.

Our efforts are directed at young people who we often engage for the sport festivals and social events, as we believe our future does rest on creativity, entrepreneurship and commitment of the youth. The task of motivating communities is ambitious, and we will need your enthusiasm and energy!
We would like to invite a volunteer who believes in the importance of physical activity, environmentally conscious and who is up to the challenge of activating communities and promoting behavioral change in Bulgaria. We will need your assistance in our national campaigns – NowWeMOVE and Spot Bulgaria. For NowWeMOVE events we encourage people to be physically active in various spaces – buildings, parks, schools, streets etc. Together with us and with the help of local volunteers you will be planning and organizing active games, dance classes, workouts and education events to make kids, youngsters and adults active

With our _Spot Bulgaria initiative, we inspire people to be socially active through clean-up events, placemaking interventions, environmental campaigns. For this project you need to be motivated to work on the field with various manual instruments and to assist different cultural events for them to be conducted in an environmentally sustainable way. We may also ask you to present yourself and our activities to local students and to engage other groups, possibly also in your home country, in our campaigns.

Apart from the work, you will have a lot of options for leisure activities. We are located in Plovdiv, second biggest city in the center of Bulgaria, surrounded by mountains. As a former European Capital of Culture 2019, Plovdiv offers a wide range of social and cultural activities. The city is perfectly connected to Sofia and neighboring countries, and you won't have trouble discovering the whole region. BG Be Active also has a partner sport gym where you will be able to attend free conditional trainings to keep fit!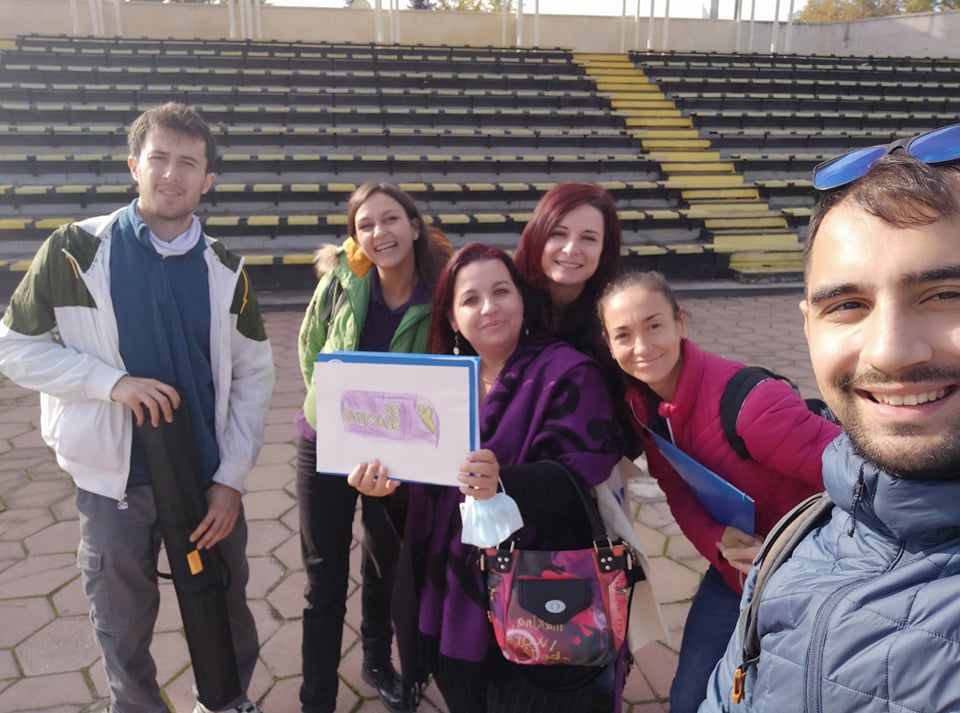 The mobility is open for one year (May 2021 – August 2022)
No special experience or knowledge in physical activity promotion or environment needed, but we need your motivation and willingness to learn!
We need your flexibility – you will help us in various tasks, some on your laptop, some on the field, we will have busy days and non-busy ones, so it is important for you to manage your time well and to be proactive to make the most out of this experience!
You can also get acquainted with our initiatives at YouTube channel and Facebook (BGBEActive and MiastoBulgaria

)
In order to apply for the position, send your CV and motivation letter to [email protected]